Where to Buy Pure Delicious Honey in Malaysia?
At Honey Land, we Guarantee you Pure & Delicious Honey in Malaysia
Very often we get questions from people asking us "Is it Real honey?", "Do you have Natural Honey" ? "Is your Honey Pure?"
Well, when you shop with us at Honey Land, we guarantee and assure you that You are buying only 100% Pure, Genuine Real Natural Honey.
We ensure our honey are tested in Laboratory to ensure the honey is Genuine and does not contain any other Ingredients. It's only 100% Honey.
We also ensure the quality of the honey is met for daily consumptions. In addition, every batch of Honey Land Honey comes with Batch Tracking number when you can trace the Lab Test Report in Our Honey Tracing Page.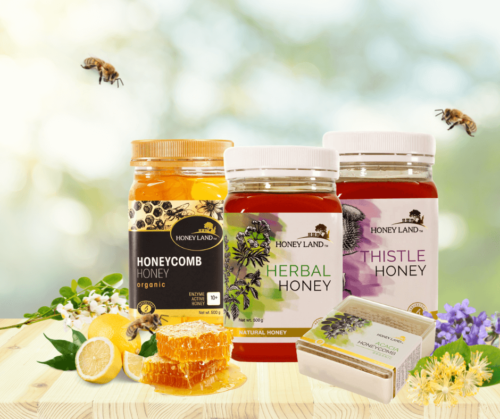 Buy Natural Honey in Malaysia
What is "Pure Honey"?  Pure Honey means that the honey is 100% honey, without any other ingredients. No corn syrup, artificial sweetener or sugar which is sometimes added to industrial honey to reduce costs.
Buy Organic Honey in Malaysia
Organic honey is produced from the pollen of organically grown plants, no pesticides  and without chemical to treat the bees. Buying organic honey ensures that you avoid contact with pesticides that may be sprayed on or near the plants visited by honeybees. Of course, bees usually fly up to 2 miles from the hive looking for flowers, which means that all the flowers within this 2-mile radius must be certified organic in order for the honey to truly be organic. As you would expect this can be difficult to control, but an Organic certification is a good way you can be sure the apiary is taking care to ensure it.